B&D Refrigeration
1811 Old Paris Road * Lexington, KY 40505
Phone: 859.294.4861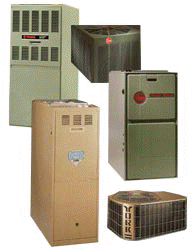 We would like to introduce our company to you. B&D Refrigeration is a full service Heating, Ventilation and Air Conditioning company, specializing in the maintenance and installation of energy efficient HVAC systems. We have been servicing home owners, general contractors, builders, and commercial property owners throughout Kentucky and Ohio since 1978.

Our technicians attend seminars on a regular basis to maintain their certification and to keep abreast of technological advances in the industry. It is our philosophy that an educated technician can provide our customers with the knowledge necessary to bring them into the new age of technology.

Our goal in this industry is to provide our customers with prompt and efficient service when unexpected heating or air conditioning emergencies occur or when routine maintenance is required.

We have established a reputation for providing the best service possible in the following areas: the repairs, maintenance and installation of hot air furnaces, steam and hot water boilers, air conditioning systems, hot water heaters, humidifiers, heating and cooling clock thermostats, air cleaners, etc. We also offer maintenance contracts on heating and air conditioning systems and duct cleaning services.

Please keep in mind that our company and employees are fully insured. When we enter your home or business there is never a need to worry about any liability for you to incur. We are licensed by the Kentucky Department of Consumer Affairs License # M00006 and J00009 and are proud of our impeccable service record.

Our customers enjoy 24 hour personal service 7 days a week. There is always a qualified staff member available for any questions you may have or to schedule an appointment. We look forward to your call.

---
B&D Refrigeration
1811 Old Paris Road * Lexington, KY 40505
Phone: 859.294.4861
---
HOME
All About Us | Our Products | Our Services | Our Equipment
Our Warranty Plans | How AC Works | How Contact Us | Facts on Central Air
HVAC Terms Used | FAQ's about HVAC | Ask Charles & Bill | Service Request
Intro to Geothermal | What is Geothermal? | How we install GEO | GEO Terms Used
FAQ's about GEO | Testimonials | Click here to email us
© Copyright 2002 - B&D Refrigeration.
All Rights Reserved.


Site Designed By:
Tom Stratton.com